Daily Archives:
August 3, 2013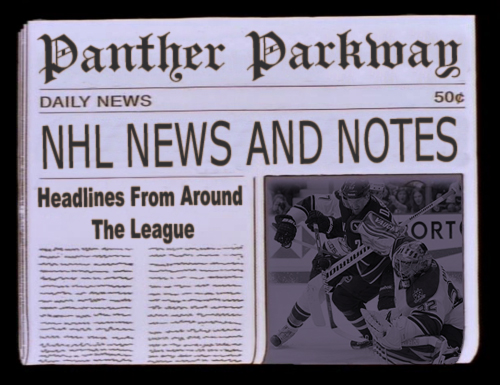 What better way to spend your afternoon than catching up on all of last night's amazing NHL action that you may have missed! Here are the top stories and videos from all of yesterday's action around the NHL.
Watch this parody of ESPN's "30 for 30″ based on everyone's favorite group of innercity children, the Mighty Ducks.
Buffalo Sabres, National Hockey League of Nations. [Puck Daddy]
When does Roberto Luongo get respect? [Sportsnet]

When I read this tweet from fellow writer Dave Lasseter Thursday night, I wondered what the heck he was talking about:
Jay Bouwmeester must have the greatest agent in history.—
David Lasseter (@davidlasseter) August 02, 2013
Then I did some reading.  Then I hit my head with my my fist.  I recovered, and chose to put my thoughts together, and here's what I've come up with.
It's been four full seasons since Jay Bouwmeester left the Florida Panthers organEYEzation for what he thought would be greener pastures.  He did himself no favors on his way out of South Florida as he made it very clear for at least two seasons he had no intention of signing a long term deal with the franchise.  It was Jay's feeling that there wasn't enough passion, committment, and determination to building a winning culture.  Based on the legend in his own mind (and his father's), Jay was traded to the Calgary Flames for the rights to Jordan Leopold and a third round pick in 2009.  That pick has turned out to be Josh Birkholz, and Leopold who played in 61 games for the Panthers was later traded to the Pittsburgh Penguins for a second round pick in 2010,  That pick turned out to be Connor Brickley.  The Panthers at the NHL level have had very little to show for a return on Jay.  However they have saved a humungous amount of salary.