Editor/Founder of Panther Parkway: Frank Rekas
Born and raised in Chicago, I grew up a Blackhawks fan.  Still am and always will be.  I am "committed to the Indian". However since moving to South Florida in 1993 I have followed the Florida Panthers.  I am a passionate fan of hockey and love to talk about it with anyone who will listen/put up with me.  I have many great memories of my time in Chicago, and still have a brick from the old Chicago Stadium which was given to all season ticketholders after it was taken down.
I was the original writer for The Rat Trick, and am the founder of Panther Parkway.  As a credentialed media member for the Florida Panthers, our focus will be on Panthers hockey, as well as other NHL news, and bring you tons of music videos.  Mostly Bruce Springsteen, but you already know that. Please comment often and if you'd like to keep it private you can email me at [email protected].
Radio Host/Social Media/Editor/Writer: Paige Lewis
I am a 23-year-old who was born and raised in South Florida, majoring in Broadcast Journalism at Florida International University. While I grew up an avid Pittsburgh Penguins fan, my heart will forever lie with the Florida Panthers. I interned with the Florida Panthers for two seasons as well as the New York Rangers. I stepped into a pair of hockey skates when I was 3 years old and have been hooked ever since. I am passionate about the sport and only wish to one day be a part of an NHL organization full-time.
I joined the Panther Parkway staff about three years ago where I began as a writer and a frequent guest on our website's podcast. Now, I currently take care of all the social media for our Facebook page, Twitter, and PantherParkway.com, as well as Host Panther Parkway Radio. I am a credentialed media member and attend most Florida Panther games where I focus on everything hockey. If you think you know more about hockey than I do, you can e-mail me at 
[email protected]
 or you can tweet me
@PaigeLewisFL
….Try me.
Lead Writer: Jameson Cooper Olive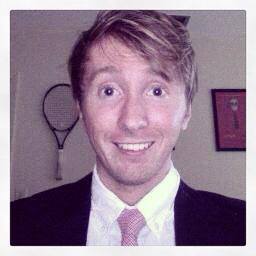 An English major with a passion for pucks, I have been covering the Florida Panthers for Panther Parkway since the 2012-2013 season. Through player interviews and discussions it's his goal to help bring players closer to their fans through interesting stories and personal pieces. With a unique brand of humor and insight, I look to provide hockey fans with articles that not only entertain, but also educate.
Growing up on Long Island, I developed a thick hockey skin and an almost zen-like patience for rebuilding franchise, so naturally I felt right at home when I began covering the Panthers. Although I do my best to use humor and wit as my two best weapons when conveying how I feel about a team, my real passion lies in talking to players and conveying their emotions to a Panther fan base that extends well beyond the reach of Florida.
If you wish to contact me you may find me on twitter @JamesonCoop, or via e-mail at [email protected]
Staff Writer: David Lasseter
I'm one of the rare people who were actually born and raised here in South Florida.  Grew up on football and soccer until I discovered the NHL through video games in the early 90s and the heyday of the Sega Genesis.  A few years later, the Florida Panthers were born and the fuse was lit!
Now, this site gives me the opportunities to do one of the things I truly love: talking hockey.  Also love talking about Florida Gator football, comics, music, movies and Star Wars.
Staff Writer: Mike Lewis
Born in Staten Island, New York I was always expected to cheer on the New York Rangers. While some of my heroes of the game may have been Rangers players, I wasn't a Rangers fan for too long. When I was eight, I moved to Coral Springs, Florida and began attending Florida Panthers practices regularly in the 1999-00 season. I became a fan of the team instantly. Fast forward, about 12 years, I interned for the Panthers and became a Media Assistant as well for the 2012-13 season. I am also a primary member of the Florida Panthers' Panther Patrol/Street Cats initiative and am involved in growing the sport of hockey in South Florida.
I love talking hockey and truly enjoy learning and analyzing players and prospects. While hockey is a big part of my life, so is music. I listen mostly to Rock and Metal and have been playing guitar since I was a kid. I am a Florida Gulf Coast University graduate and my heart will always reside in Dunk City. You can tweet me @MikeLewy11 or if you have any burning questions to be answered e-mail me at 
[email protected]
.
Staff Writer: Mike Obrand
As a born and raised Montrealer, I've been a Habs fan since birth but frequent trips and a recent move to South Florida got me familiar with the South Florida Hockey market and the Panthers pretty quickly. I have a degree in Political Science and work in telecom sales but my passion is and always will be Hockey. Heck, I worked at the Bell Centre for 2 years hawking credit cards just so I could sneak in to the rink and watch free Habs games.
I respect the market down here. I don't understand fans that make fun of teams with smaller fan bases and then complain that Hockey isn't more popular in the States.
My roots are humor based. I created HabsLaughs to provide a comedic/light look at a team that is constantly being picked apart from all angles. I have been on sports radio for both comedic and analytic spots and co-ran a weekly Habs podcast which was named "the best Habs related podcast ever" according to Mike Obrand.
I have been playing, watching, coaching, writing and talking about hockey (on TSN Radio so you know it's legit) my entire life and I am looking forward to bringing my take on the sport and the Panthers to the Parkway.
Hit me up on twitter @MikeObrand for a laugh, to talk puck or to debate the inner intricacies of the Simpsons.