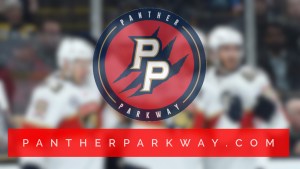 At this point with 20 games into the season, every NHL team has an idea of what their team is/where they think they should be, and possibly forecast where they can end up. The Montreal Canadiens after a stretch of a week and a half losing 6 of 7, fired their head coach Claude Julien, they think they can still salvage their season after the Julien firing, especially after getting off to a hot start this season.
With the Florida Panthers, they've been rolling all season long and have responded every single time adversity has come their way. Just in the last week, they faced a hot goalie, had a few injuries(especially on the defensive pairings), going with a "goalie by committee" approach, and making adjustments to forward lines mid-game to create a spark when the offense goes cold. There's a word for that, and that is resilience. That is a result of their 6-0-0 record after a loss and the Cats being tied for 1st in the Central Division in points with the Tampa Bay Lightning.
They're also the injury bug that every team has to go through, and the Panthers have had a few players in and out in the recent week. Radko Gudas missed Thursday's win against Dallas, Gustav Forsling is still day-to-day, Marcus Nutivara was placed on IR before the Thursday game against Dallas, so they've been tested with it comes to injuries as well. Noel Acciari has been out for over a week but is set to return. Anthony Duclair will be out for about a week now with a lower-body injury. So the Panthers will be tested once again on their depth as the season goes on.
Let's start with the play on the ice just last Monday. Dallas Stars G Anton Khudobin was keeping the Stars in this game, making 49 saves after Florida just dominated with more zone time, faceoffs, and board battles that Khudobin was on his toes for the entirety of the game. It was not easy and there were plenty of opportunities to put the game away early, but the Cats eventually found a way late on Aleksander Barkov's ENG with less than a minute left in the game.
In the second game of this Dallas series, Florida just flat-out laid an egg. No excuses for that bad of a performance, though they continued to dominate in the shots on goal department, Anton Khudobin carried his momentum from the first game into the second one, shutting out the Cats and the Stars getting a 3-0 victory. The question was once again after every loss, how will the Cats respond?
With Sergei Bobrovsky in the net(after Chris Driedger previously starting 4 out of the last 6 for Florida) the $10 million dollar a year netminder came up big in the Thursday game against Dallas, stopping 37 of 39 shots keeping Florida in this game. After Florida was dominated by a veteran Stars goalie in Khudobin in part of Monday's game and all of Wednesday's game, Jake Oettinger was in for Dallas and the Cats were not able to get anything past him through the first two periods. The team around Oettinger performed better than the previous two games where the Stars were leading the Cats in faceoff wins(56-44) and getting more shots on goal than the Panthers, something we did not really see in the first two games. It was 53 minutes of pure dominance, then a board malfunction at the BB&T Center happens along with some line changes! Jonathan Huberdeau was shifted to the first, Frank Vatrano to the second and Anthony Duclair moved down to the third, and those two scenarios for the Cats helped spark a come back to get 4 out of the 6 points.  Maybe points that the Panthers didn't earn, but you take it anyway, especially if your win is in regulation.
Playing from behind can be frustrating, but sometimes as in the previous years when the Florida Panthers have been down, they have stayed down.  Not with this Cats team.
Moving on to Saturday's OT loss against the Carolina Hurricanes, there was a 30-minute stretch where the Florida Panthers were being outplayed by Carolina. Sergei Bobrovsky after a stellar performance against Dallas on Thursday was between the pipes once again for the Panthers against Carolina. During the 30-minute stretch between the end of the 1st and beginning of the 3rd, a sequence that stood out that really kept Florida in this game was when Florida allowed, not one, not two, but three short-handed opportunities to the opposition and the 2-time Vezina Trophy winner stopped all 3 shots. Two of the goals on Saturday were via tip-ins from former Panther Vincent Trocheck and Warren Foegele. Trocheck's was to go 1-0, and Foegele's was shortly after the Cats tied it at 2 on a Frank Vatrano and Mason Marchment breakaway. After being down 2-0 Saturday, Florida found a way to tie it. They briefly lost the lead just 3 minutes after tying it,  yet still found a way to even things up again as Patric Hornqvist being in his office(aka the top of the crease) after they got the extra skater on. Let's not forget as well that Coach Joel Quenneville made line changes again in this one, placing Patric Hornqvist on the first line with Huberdeau and Barkov, once again creating a spark. No board malfunction this time, though.
Resilient teams find a way, the Florida Panthers are appearing to be just that. They've played 2 tough games against Carolina so far, with each team coming away with 3 points through two matchups(the first one coming on 2/17 on a Jonathan Huberdeau's 3-point night, including the game-winner in OT in Raleigh). This is a season where one night, a team might be in first and a four-point-swing game might put you in 3rd or 4th, hence why it's important to not only win but to get those wins in regulation.
The Florida Panthers are 6-0-0 after losses, there's always been a response from this team after they've gotten down. It's like a boxer who gets down in the mid rounds after taking one blow, and then you get back up to deliver your blow, that's what the Florida Panthers have done this season, and with over a third of the season completed, I don't anticipate a huge dropoff.
The Carolina Hurricanes pose a threat to the Panthers, especially with their center depth of Sebastian Aho, Jordan Staal and former Panther Vincent Trocheck. The Canes with this depth at center, happen to be 2nd in the league in faceoff wins,  and this contributed them dominating game 1 through almost 50 minutes. What mounted the Panthers comeback was their ability to get their faceoff wins, it got them to overtime on Saturday, now can they do the same on Monday? We're going to see what players like Eetu Luostarinen and Juho Lammikko are all about as they go into game 2 of this series.
Continue to follow along on the Panther Parkway Podcast with Tom McLean every Sunday, and the Locked On Panthers Podcast with Armando Velez Monday-Friday for more news, insights, and analysis on your Florida Panthers.  You can also follow our writers: @FrankRekas, @Josh_LOPanthers, @JacobWinans8, @prudentia0, @Spencer_hoag, and @mandoman12. All images unless otherwise noted are courtesy of @KimSmithImages