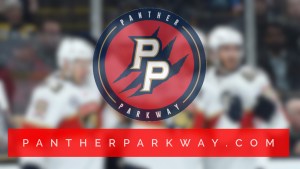 What can I say about this start for the Florida Panthers? It is extremely encouraging! With 4 postponements due to the COVID outbreaks between the Dallas Stars and the Carolina Hurricanes, the Florida Panthers have had to face adversity pretty early. With mentally preparing for a series against a team, with thinking that they are going to travel to one city when they will end up actually staying at home, to getting more scrimmages in to stay in game shape as opposed to playing an actual game.
It has not been easy, but it is not going to get any easier. This weekend, after a back-to-back against the Detroit Red Wings at Litter Caesars Arena, and 3 days off, Florida is set for a crunched up February. Once the Nashville series begins on Thursday against the Predators, there are 3 back-to-backs, and zero times where the Cats will have more than a day off(unless there's another COVID outbreak, which we do not wish). So a Big Sprint is Set To Begin!
So, what are the Cats doing well? Let's start with the obvious, they are scoring in bunches. Through 4 games, they've only scored less than 4 goals once, which was in the shootout loss against Columbus this past Thursday where Florida lost 3-2 in a shootout. The average goals for through 4 games are at 3.75, which is 5th in the league. In the 2019-20 season, the Cats scored 3.33 goals per game, which was 6th. So despite losing Mike Hoffman and Evgenii Dadonov, Florida has not missed a beat.
Who have been the players to make up for losing them? One was acquired via a trade, and that is Patric Hornqvist, a 2-time Stanley Cup Champion who has to waive his no-movement clause from Pittsburgh. The players, describe Horny to be that guy who is very vocal, how if you mess up in practice, have a bad shift, not being aggressive enough in your board battles, that he will let you know. That is a guy that Bill Zito and Coach Q wanted all along to establish that culture of hard work and accountability. It's showing early with Hornqvist being tied with the team lead in goals(4) and second in points(5). Patric Hornqvist has "been there done that." Where if it were somebody else, what are the chances that after the Ekblad shot attempt in the first game against Columbus, that the player there would have been able to tip it in after a rebound to tie the game and send it to overtime? Patric Hornqvist took the Cats from 0 points to 2. Let's not forget that he also scored the game-clinching goal in the shootout to give Florida the 2 points. That tip in alone changes the whole perspective on how we even view this Cats team, 7 out of 8 points vs. 5 out of 8. Had Hornqvist not scored, we would have been emphasizing more on how penalties have killed the Cats and cost them that game, which I will get to shortly.
The other big impact player is Carter Verhaeghe, which I mentioned on the Friday Episode of Locked On Panthers, the Cats got him on a bargain for a 2 year/$2M contract. My goodness, this was a guy who was struggling to get playing time on a stacked Tampa Bay Lightning team. Verhaeghe led the AHL in points in the 2019 season with 82, and the Cats got him. Every goal that Verhaeghe has scored, Anthony Duclair has an assist on. Two of those goals were after a shot attempt and a rebound for Verhaeghe to clean up, and another was when Duclair was held, the puck went near the trapezoid and Verhaeghe shot it off the back of Joonis Korpisalo (who was out of his crease) for the score on the delayed penalty.
Here's something that's a bit encouraging. Florida in the 2019-20 season averaged 3.25 goals against, which was 3rd worst in the NHL only ahead of Ottawa and Detroit. This year through 4 games, they have lowered that number by 0.5, where the Cats are ranked 15th in goals against at 2.75. Listen, I was not expecting for the Cats to fix the entire defense to the point where it was going to be in the top 5, even top 10 all in one offseason. My expectations would have been too high if that were the case.
Goaltending is not too worrisome yet. Though Sergei Bobrovsky had a slow start in the game against Columbus on Tuesday, he was there when his team needed him most. The defense did however help Bob as well by not allowing too many shots, so it was a collective effort from everybody, and he also showed up in the shootout where only 1 goal went in through 5 rounds. Let's talk about Chris Driedger and having a great backup in case your starter is in a rut. In his young career, he has a save percentage of .933 and a GAA of 2.09. I am more than okay with having Driedger and Bob splitting the starts. Also based on this current state of games crunched in that the Cats are in, with having a back-to-back, I think Driedger should get the start in game one, to carry that positive momentum from his start in the second game against Columbus, but it's been announced earlier today that Bob will start game one, and Driedger will get game two. Even though Florida lost, Driedger kept them in the game. I am not saying that Bob is in a rut, I do not want anybody to get that confused, or thinking I am Anti-Bob. I also say this based on Bob being unavailable for the most part of Cats camp, that instead of having 4 days off before the Nashville series, he will get 3. However, splitting the starts could create some controversy, with Sergei Bobrovsky being a $10M a year goalie, do you want that sitting on the bench or starting? Let's also not forget that this is a results-based business, so the Cats could have their hands tied somewhere down the line.
The concern is not necessarily the Penalty Kill, but the amount of PIM the Cats are committing so far in this season, with a 10PIM per game, which is the 8th worst in the league, and their PK is 7th worst. It did not start pretty with the Chicago series going 2 for 5 on the PK. Though game 1 against Columbus was impressive going 6 for 6, Florida really put themselves in a bad position that Columbus could have shut the door and won, especially on a Frank Vatrano trip on Max Domi in overtime, where Sergei Bobrovsky came out big when the team needed him and the even-strength/penalty-killing Cats limited Columbus' shot attempts in that game. Detroit is only one spot behind Columbus in power-play percentage(ranked 23rd), so there a chance to lower the PIM and raise the PK% numbers for the Cats. Are they capable of having another game in which they can kill 6 out of 6 penalties? Well, my answer is, let's not get ourselves in that position in the first place, because we want more ice time in our offensive zone vs. having to consistently clear the puck to kill some penalty time.  Especially if the Cats happen to be trailing.
After this series against Detroit, Florida will have 3 days off before a big stretch of 14 games in 24 days in February. So buckle up Cats fans.  Not only will the Panthers not have many days off, but that means we will have games to talk about almost every night and we'll really see what these guys are made of. By March 1st, we should know whether the Florida Panthers are playing contender or pretender.
Continue to follow along on the Panther Parkway Podcast with Tom McLean every Sunday, and the Locked On Panthers Podcast with myself Monday-Friday for more news, insights, and analysis on your Florida Panthers.  You can also follow our writers: @FrankRekas, @Josh_LOPanthers, @JacobWinans8, @prudentia0, @Spencer_hoag, and @mandoman12. All images unless otherwise noted are courtesy of @KimSmithImages