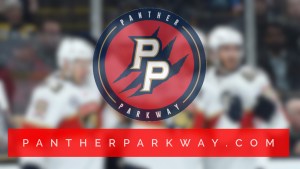 The best way to describe this situation for the Florida Panthers is that this just sucks. There's no other way I can describe it. The NHL Season is now 10 days old and the Florida Panthers have only played 2 games.
2 games. The NHL regular season is scheduled to finish on May 8th. Their last possible playoff date schedule is July 15th. Do you know what happens shortly after hockey season? The Olympics. Which starts on July 23rd.
Why is this important? Because NBCUniversal, the network that is under contract as the main partner of NHL Coverage, is also the main network that covers the Olympics. So guess what? In Canada, CBC is the main network that covers the NHL and the Olympics as well. It's not just in the USA.
Will the NHL expand the season based on all of these COVID Postponements? I highly doubt it, those Networks covet the Olympics more than Hockey, just the reality when an event only happens once every four years, just like the FIFA World Cup.
So what does that mean for your Florida Panthers? It means there is going to be a lack of rest, barely any off days. 4 games in 5 nights possibly. Maybe even a back-to-back-to-back. Maybe move some of those series between Florida and other teams that have an off day in between and just put it as a back to back so that they can fit another series in. From the time the Cats are scheduled to play the Columbus Blue Jackets on Tuesday, January 26th until May 8th, there are 8 times in which the Cats will have a two-day gap in between games. So I guess I feel a little better about fitting in 4 postponed games.
However, that's if this were to be the last postponement on the Florida Panthers for the rest of the season, which I highly doubt. There might be another team who has an outbreak, but it also might be the Cats themselves who might have that outbreak, which I do not wish that on any team. We don't know at this point, COVID-19 is everywhere, these cancellations are really something that shouldn't surprise us.
So if a strange schedule structure like I wrote out were to be the one regarding the makeup games, would Coach Joel Quenneville carry 3 goalies on the roster? Have one as a scratch, and then have the other two as active? That's something to think about.
If these COVID outbreaks get worse, will the league go the route of points percentage as a way to determine playoff seeding? I could see that happening. They did it last year with the playoff bubbles, but also how far in advance does NHL announce that they will go that route, for teams to be mentally prepared? That's another question to ask.
Though the Cats are going to have a lot of games squeezed in from now until May 8th, there are still no excuses for this team. You won't hear it from Coach Q, Barkov, Huby, nobody about the schedule crunch being a factor if they miss the playoffs. Great teams find a way regardless of the circumstances.
They're off to a good start being 2-0-0, but none of us can judge this Florida Panthers team through 2 games because they played a team that is rebuilding in the Chicago Blackhawks. So nobody that this point in time even knows how good(or bad) the Panthers are.
It starts Tuesday, the first road series of the year against the Columbus Blue Jackets, who are dealing with a whole bunch of drama between Pierre-Luc Dubois and John Tortorella. Columbus over the last few years has had a hard time keeping stars in that market. Examples are in the 2019 offseason with Artemi Panarin leaving to sign with the New York Rangers and Sergei Bobrovsky leaving to sign with your Florida Panthers. Columbus is currently 1-2-2(4 points). So Florida has the same amount of points as Columbus with 3 games in hand, but again, we can't judge this Panthers team yet.
The concern so far for the Cats is the Penalty Kill, only killing 2 out of their 5 penalties(40%). Though I will say, it is a small sample size. As I said in my Locked On Crossover show with Locked on Blackhawks, number in every sport are skewed one way to the other at the beginning of the season, so I would expect the PK percentage to go up after the Columbus series is over. Will that improve against Columbus? Through 5 games, Columbus is 24th in the league in Power Play percentage(9.1%), so that's somewhat a good sign. Let's see if the Panthers can carry their momentum from the Chicago series into Columbus.
Continue to follow along on the Panther Parkway Podcast with Tom McLean every Sunday, and the Locked On Panthers Podcast with myself Monday-Friday for more news, insights, and analysis on your Florida Panthers.  You can also follow our writers: @FrankRekas, @Josh_LOPanthers, @JacobWinans8, @prudentia0, @Spencer_hoag! All images unless otherwise noted are courtesy of @KimSmithImages