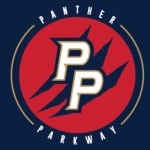 Jayce Hawryluk was a spark plug for the Florida Panthers during his 42-game stint with the big club in 2018 – 2019. Unfortunately, he played for a team missing the other 6 or 7 sparkplugs. He is an energy guy and a hitman to the tune of 2.4 hits per game leading the team with Troy Brouwer second at 2.36 per. With that being said, he did not add much more to the team, finishing with seven goals and 5 assists for 12 points and -8 plus/minus.
I refer to Jayce as Lucky Hawk and he reminds me of the precocious chicken hawk that was part of the Foghorn Leghorn comics. Now you folks who grew up in the 70s with me will know exactly who I am talking about, millennials you'll have to Google it. 
He is an agitator and bounced around the bottom six forwards this year. He is exceptionally fast and is not afraid to grind in the corners with opposing defensemen in our offensive zone. He played an average of 9:26 per game and was somewhat prone to turnovers. He was employed 55% of the time on offensive zone faceoffs and actually did quite well with faceoffs at 73.7%, but like the rest of the team, his CF% was below the 50% mark at 48.4% which means that while Jayce was on the ice the opposing team controlled the puck more. His sample size is small, but I liked what I saw as far as the energy he attempted to add to the team. He was on the last year of his Entry Level Contract at $925,000 per year and is now a Restricted Free Agent.
The good:  He is very fast and does not appear to be afraid to mix it up. He was able to contribute with hard work grind type goals. He does a good job of getting under the opposing team's skin.
This one is a beauty…
The bad:  His time on the ice was spent more without control of the puck. He turned the puck over and had a negative plus/minus. However, this is systematic of the Panthers as a whole. Of the grinders this year, he and Brouwer led in goal production. 
Final Grade: C-.  I love the grinders. However, as a grinder you cannot turn the puck over and you cannot get scored on. Be that as it may, the agitator type grinder is a special breed. Lucky Hawk has wheels and the skill to be a scorer on the grind and energy line while he creates frustration amongst opponents. At the right price I think Jayce could be an asset to the team. He could very well take on the Andrew Shaw role that Coach Q had in Chicago. I would look to the Panthers to sign him this off season as his type is hard to replace.
Thanks for reading.