Image property of Kim Smith (@kimsmithimages)
As we continue through our 2018/2019 Panthers players report cards, its just about time to close out our work on the defense. Josh Brown was a blue-line call-up this past January as a result of injuries to other lower end guys. Brown had played 22 games in Springfield (AHL) before his big call to the NHL. From January on, Brown played in 37 games for the Panthers, where he found himself a staple of the 3rd pairing seemingly night in and night out.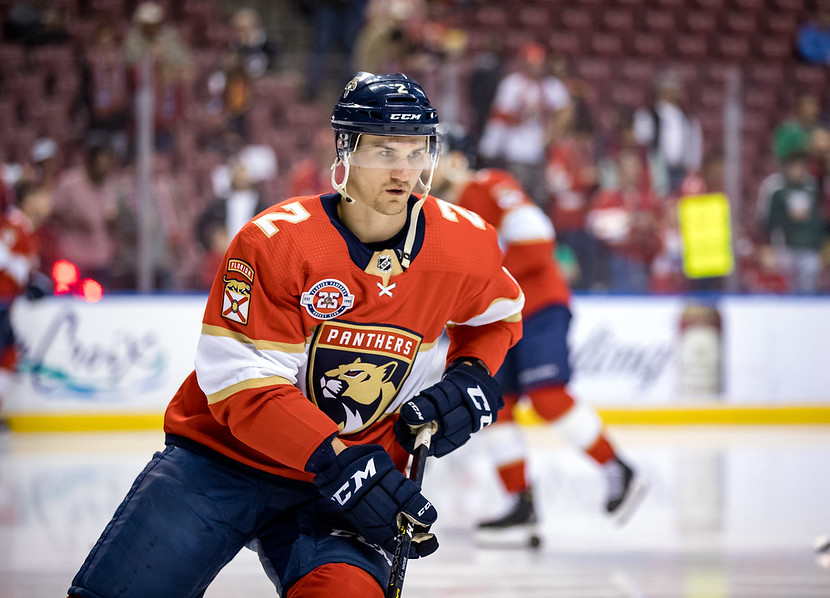 As a defensive-defenseman, Brown slid by producing 1 goal and 1 assist through his time on the Cats. Offensive hungry fans might see this and be quick to write off a player with such a stat line, but Brown's game can't solely be evaluated by offensive stats. Brown finished this season with a 48.4 CF%, which admittedly isn't so great. This isn't helped when realizing that only 43% of Brown's shift starts began in the defensive zone, which is quite low compared to other defensemen with higher Corsi ratings.
Evaluating defensemen has evolved to looking towards advanced statistics, but to keep it simple, the team wasn't able to control the puck with Brown on the ice, even though they were starting in the offensive zone a majority of the time he was out there. Combine that knowledge with a glance at his offensive numbers, and it's easy to see why the Panthers are desperately looking to bolster their defense before next season.
As a first year player, Josh Brown stood in an important role filling out the bottom 2 Defense role. He wasn't injury prone or even prone to getting scratched, so that consistency has to count in his favor. Overall, I think Brown has a ton of room to improve, so I'll give him a grade with room to improve as well.
2018/2019 Grade: C-