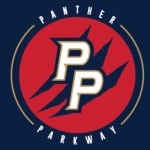 Dryden Hunt is a 23-year old left winger from British Columbia. He was not drafted into the NHL and was picked up by the Panthers as a free agent and assigned to their AHL affiliate the Springfield Thunderbirds in March of 2016. He was playing on an Entry Level Contract with a cap hit of $809,167 that expired at the end of the 2018-2019 season and is now a Restricted Free Agent. He played 11 games for the Panthers in 2017-2018 and 31 games this year. He averages between 10 and 11 minutes of ice time and believe it or not led all our remaining wingers/centers in +/- at even during the 2018-2019 season. Only Bjugstad was better and he playing with the Penguins. Hunt's time is predominantly spent with the bottom six forwards.
I have affectionately dubbed him "Mike's Younger Brother" and some of you fans that were born before the 1970s might actually get the reference. That being said, Dryden unfortunately did not stand out. He was able to tally 3 goals and 7 assists over the 31 games in 2018-2019 for an average of 0.32 points per game, his shooting percentage was 5.7% and his CF% was 47.0%. CF% is a telling stat in that it is a measure of how well the puck was controlled by a player's team. A percentage above 50 means the player's team was in control of the puck. The funny thing here is that at 47% one would expect a player's plus/minus to be negative. A more in depth review requires a look at his time in the AHL. In 2017-2018 he tallied 46 points over 58 games (0.79 per game) and 38 points over 46 games (0.83 per game). He appears to be a producer in the AHL, which is why he was called up to help replace the likes of Jamie McGinn during his time away for injury. The problem is he did not really stand out with the time given, which would have earned him more ice time. In addition, it was a down year for the Cats so it is difficult to assign him a grade.
[youtube https://www.youtube.com/watch?v=7yPC8H_dZqM]
The Good: Dryden has shown a propensity towards scoring when given a chance in the AHL. He is a fairly good sized player at 6'-0" and 200 pounds which is ideal for the quick paced grind of the 4th line. He appears to be careful with the puck with a positive takeaway to giveaway turnover ratio and his even +/-. He is a hard worker as evidenced by his route to the NHL.
The Bad: He just did not capitalize on his minutes given. I do not really know what he is capable of in the NHL. I would like to see what he could bring to the table under the Coach Q regime, but I fear he may be overlooked with new talent that will inevitably be brought in during the draft and free agency process.
Final Grade: C+. He did exactly what was asked of him. I would have liked to see more, and he seems to be a good kid. Hopefully with a little more of that hard work he can impress and earn a spot. His older brother Mike would probably agree. 😉
Thanks for reading.