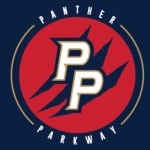 The Florida Panthers have been busy this week making minor trades and adding forwards to the organEYEzation.  Wednesday the Panthers acquired forward Aleksi Saarela from the Chicago Blackhawks for defenceman Ian McCoshen.
Saturday evening it was announced that the Panthers acquired forward Jake Rodewald from the Ottawa Senators organEYEzation for the rights to college prospect Chris Wilkie.
Rodewald is an undrafted player and is 24 years old, turning 25 this coming February on Valentines day.
Both newly acquired forwards have shown the ability to score in the minors, yet neither has been given much of an opportunity to do so at the NHL level.
It will be interesting to see how this effects things in Springfield and for the Panthers.  Is there another move planned?
The Panthers at the NHL level potentially need some blue line help.  Additionally, head coach Joel Quenneville hasn't been thrilled with the play of some of the younger forwards.  Stay tuned to see what if anything happens next.
Remember Sunday's game is a 4 pm eastern time start.
Thanks for reading.
Please follow me on Twitter @FrankRekas