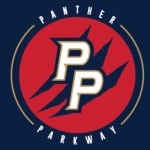 Greetings Florida Panther fans.  I thought I would do this a little differently.  Rather than write an article I did this in video style.  Hope you like my analysis of how the week went with the signings of Sergei Bobrovsky, Brett Connolly, Noel Acciardi and Anton Stralman.
No, they didn't get the big fish (Artemi Panarin) but the did address the areas that they needed to.
Enjoy!
The Florida Panthers had an exciting week. Here's my brief recap. Check it out. #FloridaPanthers #JoelQuenneville #SergeiBobrovsky #BrettConnolly #NoelAcciardi #AntonStralman

Posted by Frank Rekas on Thursday, July 4, 2019
Would love your comments about this video.
Thanks for watching and enjoy your 4th of July.
Please follow me on Twitter @FrankRekas