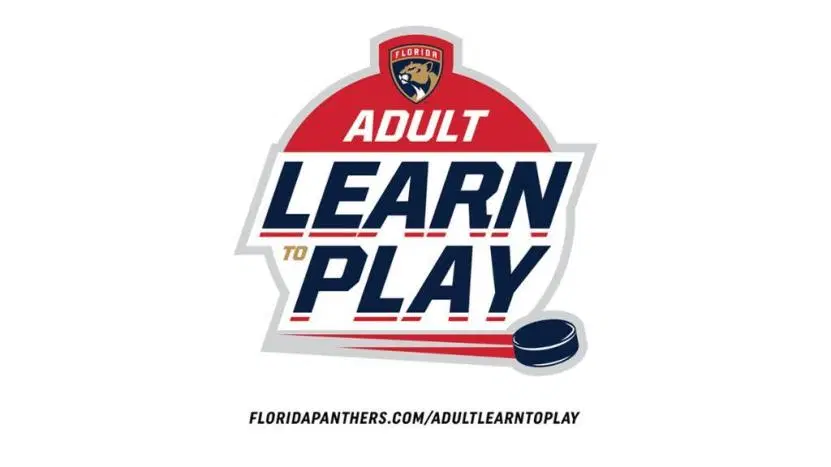 Image Property of the NHL and the Florida Panthers
Good evening everyone! We at Panther Parkway are excited to bring to you a series based on the Florida Panthers "Learn to Play" program. This is an outreach program where the organization is trying to not only garner more interest in the Florida Panthers, but the overall game of hockey. Here is a quick video of a previous session! It is yet another way that the ownership of Vinnie Viola and Doug Cifu are committed to creating the hockey culture here in South Florida. Many other clubs around the league have this type of program as well. From one participant that I spoke with during the first session, "in Detroit, it's a waiting list from the time your child is born to the age of 7 just to get them into the program."
About:
Before I get started and go over the 1st session that was held on Monday, May 6th, I want to tell you a little more about the program. First, there are multiple locations in which you can attend (with links):
The next group was about using your edges and turning. Skates have an inside and outside edge. Knowing how to use these edges will allow you turn more effectively. From the red line, skaters would weave their skates in and out to get a feel on how the edges grip the ice. We would do this a few times until it was time to learn the basic crossover. The crossover is the proper way of turning but also probably the hardest to be confident in starting out. Basically it is bringing your outside leg and crossing it over, while balancing on your inside skate, keeping your head up. It's weird when you first do it, but once you practice it a few times it becomes really easy.
The final group was learning how to stop. Boy, do I need an entire semester's worth of lessons in stopping. It seems easy enough and looks really cool when you kick up some ice, but believe me it's tough! The first part in learning how to stop is to plant one of your skates and slide the opposite skate out to the side, grinding it across the ice. My right side went well, my left side… woof. The next part was kind of like the skiing (you're going to have a bad time) episode on "South Park" where you form a pizza shape with your skates to stop. This will allow you to stop along the boards and hopefully be able to play the puck to one of your teammates.
From that group the coaches then split the groups into 2. Here we would be playing a game of possession. The game would start 3v3, and the point was to possess the puck and in order to score, you had to hit a goal post. To add more to the madness, another puck and another person would be added into play. Maxing out with 5v5 and multiple pucks to possess. I went all out on this one. Diving to block passes, behind the back, no look passes (that would hardly connect) and trying to hit the crossbar on my shots. Definitely need some practice with my accuracy.
The Aftermath:
With everyone drenched in sweat, the coaches brought us to center ice to close out the session. They announced that it was a great session, and to congratulate us, the first beer was on the IceDen just above the rink! That's what i'm talking about! As I headed back to the locker room to change, I couldn't believe how good it felt to be back on the ice again. It had been some time since I last put pads on and had fun with a group of people who love this sport.
Following the session, a few of the attendees and I starting watching the Boston Bruins and Columbus Blue Jackets game. A solidarity formed in that time. We all wanted the Blue Jackets to win because of what they did to the Tampa Bay Lightning in the first round and really shook up the Stanley Cup play-offs, but, we also wanted them to lose so that it was another step closer to the possibility of the Panthers signing/acquiring Sergei Bobrovsky and Artemi Panarin.
Stay tuned for next weeks update!
If anyone has any questions or wants to talk about the Learn to Play program, please send me a tweet @Prudentia0 or send me an e-mail at [email protected]!