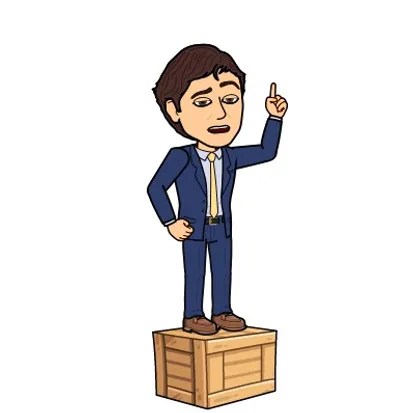 The game of hockey involves a number of attributes not only as individuals, but also collectively as a team.  Skill, hard work, hockey sense, determination, stamina and chemistry are all among the necessary tools that a team needs to posses.  However there are two things that sometimes have a more definitive impact on a teams' success than is given credit to, or for.  Mental capacity of the individuals and the distractions around them are two items of concern for any team.  What am I talking about you ask yourself?
Back in the Mike Keenan coaching era, the Florida Panthers had just lost a home game as they were involved in a tight playoff race during the season.  I do remember that going into the game they were two points (Yes Jaws 2 POINTS) behind the Carolina Hurricanes and needed a victory to catch them.  Unfortunately the Panthers lost, and while I cannot recall the game itself, other than the effort was flat, one of the things what stood out was the press conference comments made by Keenan after the game.  In those days, the presser was broadcast on the jumbotron screen and many of the faithful would hang around to listen.  Quite frankly, any time Mike Keenan spoke, I wanted to hear what he was going to say.  This night he was insightful, punctual, and spot on.  And he did it without naming names, nor singling out any particular player or position.  
The loss was coupled with a Carolina win, and the Panthers fell two more points behind in the standings and of course never caught up for the rest of the season.  The statements that Iron Mike made on that night still hold true today, centered around the distractions of playing in South Florida, the preparation of the players doing what they need to do before a game, and the statement of all time which was:  "I don't think some of these players have the "Mental Capacity" to play playoff hockey when it's needed most".  Boom!  When a team needs a win, when a team has to buckle down and put forth their best effort and is chasing a playoff spot, and their backs are against the wall, can they do what's needed collectively to win a hockey game?  This has been an issue for the Florida Panthers for almost their entire existence.  And the mental capacity issue is directly reflected by their surroundings and preparation, which Keenan then addressed.  Which today still holds true.
Think about all the distractions in South Florida.  South Beach and the nightlife surrounding it.  The Atlantic Ocean and sunny days on the beach, even in December and January.  Golf any time of year. Tennis.  Boating.  Did I leave out going to the beach and basking in the sun? I believe there was a player during the Keenan era who was a healthy scratch because of sun burn!  Kristian Huselius was the villain here if I recall.  But really, sunburn?  During the season?  And we're not even talking about the fact that there's no state income tax, which is supposed to be another major attraction of playing here.  
It's very obvious that there's a number of things that can distract a player that's not focused.  However the harsh reality of this is that this is your job.  You get paid (in most cases) millions of dollars to play a "game".  Although Jonathan Marchessault only gets $750K, he appears ready moreso than many others on this current Panthers roster. And his reward is coming.  Granted, only about 750 players are fortunate enough to get this opportunity, but imagine if I called a client before an important meeting and said I wasn't able to meet them because I have sunburn?
The preparation and discipline that goes into being "mentally ready" are factors that can't be taken lightly.  Why is it that most games the Panthers start out slow?  And in other games that they start out fast, but they can't finish.  Sunday night being that example.  The inability to play a full 60 minutes is concerning.  But it's a consistent problem. Is it training?  Is it conditioning?  Are they tired, or not at 100%?  When you're tired or not at your best anyone can make a mistake or forget something.  Imagine trying it on skates playing hockey? Being mentally prepared is a bigger issue than many people think it is.
It gets worse when they (players) try to explain their way out of losses with the same rhetoric that we're becoming numb to hearing.  The Panthers for years have played a style where the mistakes must be minimal as they cannot afford too many.  They also shoot themselves in the foot with undisciplined penalties to go along with these mistakes.  But all we hear is that they are going to continue to learn from these mistakes, and we were 7 minutes away from getting a point, and one bad bounce that goes our way……etc, etc….  No.  Sorry.  Good teams, playoff caliber teams, and teams that want to win a Stanley Cup find ways to win, and are prepared.  This team this year is displaying the same mental "incapacity" of that team that Mike Keenan was talking about a decade plus ago.
As much as people want to point the finger at ownership, management and coaching, there comes a time when the players need to look in the mirror.  Not absolving the front office in any way, because they have really screwed the pooch here, but some of this is on the players.  They need to take a long hard look at their individual performances, and talk with each other about what they're doing not only during the games, but before the games.  Even on their off days.  Right now this team is below average.  Anyone can be average.  It doesn't take a lot of effort to be average.  It takes even less effort to be below average.  However it takes a special group of players to be above average, and to do the things necessary to be done to be above average.  Pay the price.  Focus.  Sacrifice. 
There's 49 games left in the season.  Can this team do what it takes?
We may already know the answer.
Thanks for reading.
Please follow me on Twitter @FrankRekas